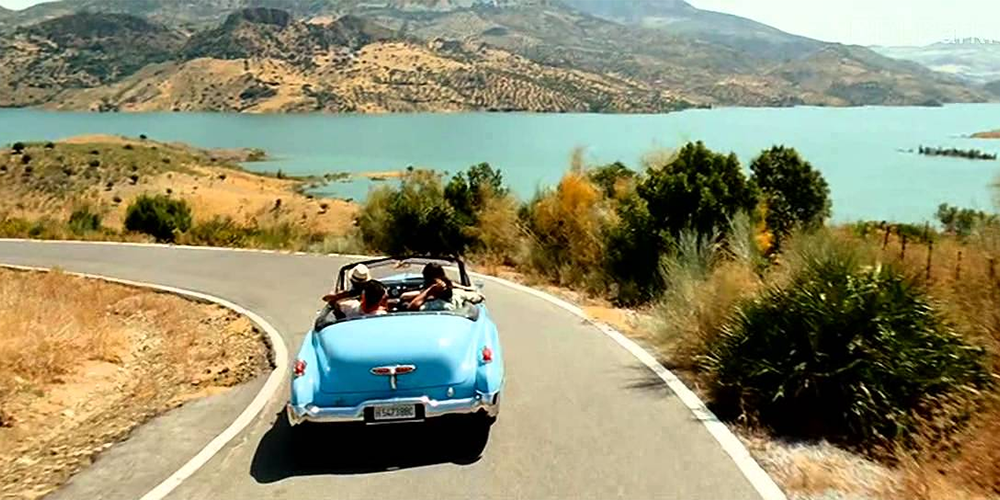 19 Aug

Fandom that drives you places: interview with A 'Superfan'

Blog by Apoorva Nanjangud

I have always felt that the best part of my job as a social science researcher is the opportunity to directly interact with many different kinds of people. A huge part of this incentive is the chance to have in-depth conversations and understand people from various cultural contexts. These conversations often reflect their tendencies and the factors that drive those tendencies, and helps correlate it to how those impact industries; in this case the tourism and entertainment industries.

I study film-induced tourism. Particularly, I look at the film tourism industry through various perspectives in relation with Bollywood cinema, which also includes understanding the 'film tourist' and learning from various groups of tourists as to what motivates their travel behaviour. It is interesting for me to see how the workings of both the media and tourism industries are intertwined and know from the tourists' perspective what inspires them to travel.

For example, in my second case study, I look at how fan-tourists perform their fandom on-site by indulging in reenactments of song and dance inspired by Bollywood cinema. During my fieldwork, I interviewed one of my respondents, Abhishek Shetty, who is an Indian currently living in Dubai. Abhishek, 29, is an engineer in the field of construction. He is extremely passionate about both traveling and cinema and is a huge fan of Bollywood films. He is a part of many social media groups and has also amassed for himself a huge following on Twitter due to his tweets and posts related to travel, cinema and particularly a combination of the two.

I found it interesting to document Abhishek's active participation in the act of film tourism due to his close affinity and meticulous attention to track and trace specific locations in popular Bollywood films and go there in search of them. In the interview that follows, he tells us more about himself, his nature of travel and of course, to what extent has Bollywood inspired his travels.

How and since when have you been traveling?

I have never traveled while growing up (aside from south India and Dubai) as I couldn't really afford it. I saw it as a luxury so never really considered it, although I was always fascinated by it. I assumed it was something that only the super rich do. The travel bug bit me after I saw a film called Zindagi Na milegi Dobara (2011)which was shot extensively in Spain. I was crazy about traveling to Spain because of that film. Such was my craze that I even ended up taking a job from a Spanish company based in Dubai only because the employer told me that they would be sending me to Spain for training. I started traveling since I was around 22 and I try to travel at least 40 days a year.

What role does Bollywood play in your life? How does it influence your various walks of life?

I have been a crazy Bollywood buff ever since I was 4 years old when I saw a film called Baazigar (1993). Though I didn't understand Hindi back then, I completely connected to the lead protagonist and cried like a baby when he dies in the end. Since then there was no looking back and now I am a Bollywood geek in the proper sense of the word.

To what extent do films play a part in motivating your travel?

Before I travel to any place, I do my research to see what films are shot there and I try to make it a point to visit these locations. In some cases I even choose the destination after seeing it in a film that I like. I mostly visit locations of the films of Shahrukh Khan, Ranbir Kapoor and Christopher Nolan.

You really have a pronounced fandom towards Shahrukh Khan (SRK). How and when did that begin? What is the connection you derive from him/his work?

As mentioned earlier, watching Baazigar made me his fan instantly and my fanboyism kept increasing as I watched his other films like Darr (1993), DDLJ (1995) and, my favourite, Kabhi haan kabhi naa (1994). Eventhough he played a villain in a lot of his earlier films, I was still rooting for him. I almost saw him as a God and it was my aim in life to get to meet him at least once. I became quite popular in social media later because of my love for him as I kept defending him from his haters. I even used to be the admin of his fan club in orkut.com that had half a million members in it. Now that am grown up and busy I don't really have the time to indulge in fan club activities but I am still quite popular in social media circles because of my love for him and all my SRK-travel escapades.

Do you also visit places related to his movies specifically? Could you share in-depth, your fascination towards his movie locations?

I mostly visit locations of his films. Since he has done a lot of films that cater to the NRI (Non-resident Indian) audience, he has shot a lot of films in exotic locations which has always fascinated me. I obviously couldn't travel to these places as a student but now that I earn I spend my time visiting these places.

The places you have visited are very specific, for example also a particular hotel shown in a specific film of Shahrukh Khan, Jab Harry Met Sejal (2017). Could you share some unique experiences as such, that you have been through?

There have been a lot of interesting experiences. For example, two years back when I heard that his upcoming film Jab Harry met Sejal (2017) was extensively shot in Portugal, I decided to go there. Since the film wasn't out yet, I didn't have a lot of details about which places did he exactly visit but I still did have some information thanks to my contacts in SRK's fanclubs. While I was there one evening, I randomly decided to eat in this cozy little restaurant in Lisbon. The Bangladeshi waiter was excited to see me and we immediately striked up a converstion. I ended up asking him about SRK to see if he knows about which places SRK had visited in Lisbon during his shooting a month before. To my shock it turns out that SRK and the rest of the cast and crew had stayed in the very same hotel which the restaurant is a part of . They even showed me photos and the manager narrated me incidents of what happened while he was here. That was quite a crazy co-incidence. By far my most cherished experience has been in a village near Wai district in Maharashtra. This is where Swades was shot. I was hunting for the home where the film was shot. It wasn't easy to find because unlike every other film location that I have scouted, this wasn't a tourist destination and is infact a villager's actual home. Also the people in that area didn't speak hindi nor English so it was a challenging adventure to find this home. After about 4-5 hours of roaming around, I was finally able to find the home and meet the kind old lady who owns it. She was kind enough to invite me in and even give me food. Another special goosebump-inducing experience has been in Mumbai when I visited the same hotel room where SRK stayed when he first arrived to Mumbai during his struggling days. This room was shown in the movie fan.

What do you experience on-site, when you are on the on-screen location?

Initially I always made it a point to take photographs in these locations doing the classic SRK pose. But now I find it cheesy, so I avoid it. I just visit these places and experience it for what it is. As a fanboy, it gives me a kick to have been in a place where SRK had shot before.

How do you identify and track movie locations? What is the maximum you have gone to track and find a particular location from an SRK movie?

It's quite easy to track these locations using google. There are websites like filmapia which is like the Wikipedia of recording Bollywood film locations.  For films that haven't released yet, I use my contacts in various fan clubs of SRK to get the information. Fan clubs like SRK universe and SRK CFC who have direct access to SRK's team.

Do these sites live upto their on-screen depiction?

Not only do they mostly always live up to the on-screen depiction but in some cases (for eg: Iceland-Gerua song locations) I find that the filmmakers failed to capture the beauty of the real location. The only misleading thing would be the presence of crowds. In movies you see there would hardly be any crowd whereas in real life these places can get quite crowded with tourists. So I generally visit these places at odd hours to avoid the crowd and get a perfect picture.

How many countries have you visited so far? And how many of them are associated with films? Could you name a few/share some unique moments?

I have visited around 25-30 countries and almost all were associated with Bollywood films. Some of my most cherished memories were in Scotland (Kuch Kuch Hota Hai, 1998), Greece (Chalte chalte, 2003 ), Czech Republic (Rockstar, 2011), Thailand (Bang bang, 2014), Malaysia (Don, 2006) and of course Spain (Zindagi Naa Milegi Dobara, 2011).

How do your friends/family respond to your passion for film tourism?

Being middle class, my parents were initially quite disapproving of me spending all my money in travels. But seeing how happy I am doing what I do they started supporting my hobby. My friends think I am extremely cool because I get to do what I love. Strangers in social media perceive me to be super rich because of this and a lot of women sarcastically propose me for marriage so as to travel along with me haha. I have shockingly received a lot of hate, abuses and death threats too from random strangers when my travel pics went viral as they kept bashing me as to why am I spending money on travels rather than giving it for charity.

You also have a very active Twitter following. You often post a comparative picture of you on-site and the screenshot/image of the onscreen version with captions that specify the travel locations, indicating that you do take film tourism very seriously. Since when are you maintaining an active social media presence? Does that also help you connect with more fans/travelers like you?

I have been active in social media since 2007 and started getting popular because of my (re)views about Bollywood films. Since Bollywood films release a day earlier in Dubai, people look forward to my views always as I watch several films before the rest of the world. SRK has a crazy fan following in Twitter and these fans are the reason why my SRK-Travel photos went viral and were featured in several media outlets.  A collection of all my film-tourism experiences can be found here.